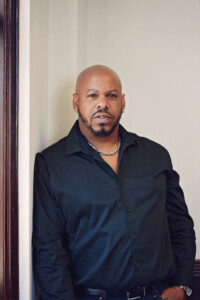 Gerod Durden
Gerod Durden – Broker/CEO/Team Leader is well known throughout the Shreveport/Bossier area for being a self-motivated hardworking and honest entrepreneur. He has owned and operated several small businesses for over 25 years. Gerod became a licensed Realtor in 2013 since that time he has amassed numerous accomplishments and awards, such as Top Volume Sold, Top Unit Sold, Top Gross Commission Income earned, and 10 Million Plus in Sales each year!!! He has served on the Agent Leadership Council(ALC) completed BOLD intense training 3 times has earned real estate designations (MRP) Military Relocation Professional, (PSA) Pricing Strategy Advisor. Gerod went on to start what we all know as The DURDEN PROPERTY GROUP , a Top producing Real Estate Team and as of November 2020, He opened DURDEN PROPERTY GROUP LLC Top producing Real Estate Brokerage !!!! He is highly committed, knowledgeable, loyal, and passionate to everyone he encounters. With his success, Gerod gives God all the glory and holds a special place in his heart for his Family and Friends for always supporting him!!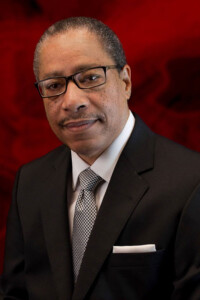 Harold Petteway
Mr. Petteway is a God fearing native of Caddo Parish, lover of humanity, insatiable learner, experienced business manager and creator of positive outcomes. He is a Certified Military Residential Specialist who enjoys working with first time home buyers and investors. He has been accomplishing win-win real estate solutions since 2014. He began his career as a corporate manager with United Technologies and later developed national and worldwide leadership expertise with Procter and Gamble. Mr. Petteway is single and resides in the Spring Ridge community of southwest Caddo Parish.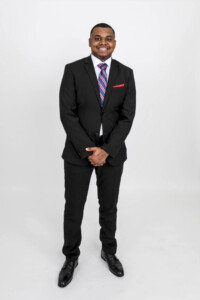 Joshua Gerod Durden
Joshua Gerod Durden is a newly licensed real estate agent who is highly motivated, enthusiastic, hardworking and has a passion for helping others. His interest in real estate began in high school with the guidance of his father, Gerod Durden. He and his dad would talk hours about properties and their value.
At the ripe age of twenty-one, Joshua's work career did not start here. His work ethic began at age sixteen at a local market and at a family owned business. There, he learned core values in customer service and in learning those values, he prides himself on being the realtor you can depend on and trust. With a major in finance, Joshua is utilizing this wealth of knowledge to become a savvy investor. Investment properties struck his interest while working with several investors through Durden Property Group. To date, he has started with a couple of investment properties with plans to advance to long term wealth.
Joshua is a young man who has integrity, dedication and diligence. Joshua is very family oriented and thanks God for blessing him with a strong support system. He understands the concept of "each one, teach one" and strives to be an example for other young individuals with an interest in real estate, investing, finance and entrepreneurship. Joshua is involved in community volunteer work and participates in church outreach programs. He enjoys outdoor activities Sports and activities Hunting, ATV riding, horseback riding, Boxing, Fishing, camping and helping others.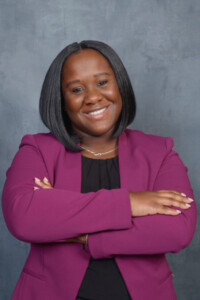 Gabrielle Durden Stevenson
Gabrielle Durden Stevenson is a newly licensed real estate agent, she is self-motivated with 11+years in banking and managing. Gabrielle has a passion for helping others. She is enthusiastic, hard-working, and is dedicated to her work.
Working in finance from the age of 19 years old has helped provide knowledge, experience, and skills to help Gabrielle in her new role as a realtor. Without a doubt, Gabrielle is a God-fearing woman who cherishes her two daughters and loving husband. She believes in family values and loves spending time traveling with her family.
Not only does she believe in family values, but she also takes pride in 4 core values; dependability, reliability, loyalty, and commitment. Being in several management positions and being a business owner has really shown Gabrielle that living by those 4 core values has helped her to be promoted in her management position as well as has grown her business to reach more customers. Gabrielle views herself as a dream catcher. She believes in helping others catch their dreams of buying and selling a wonderful home.